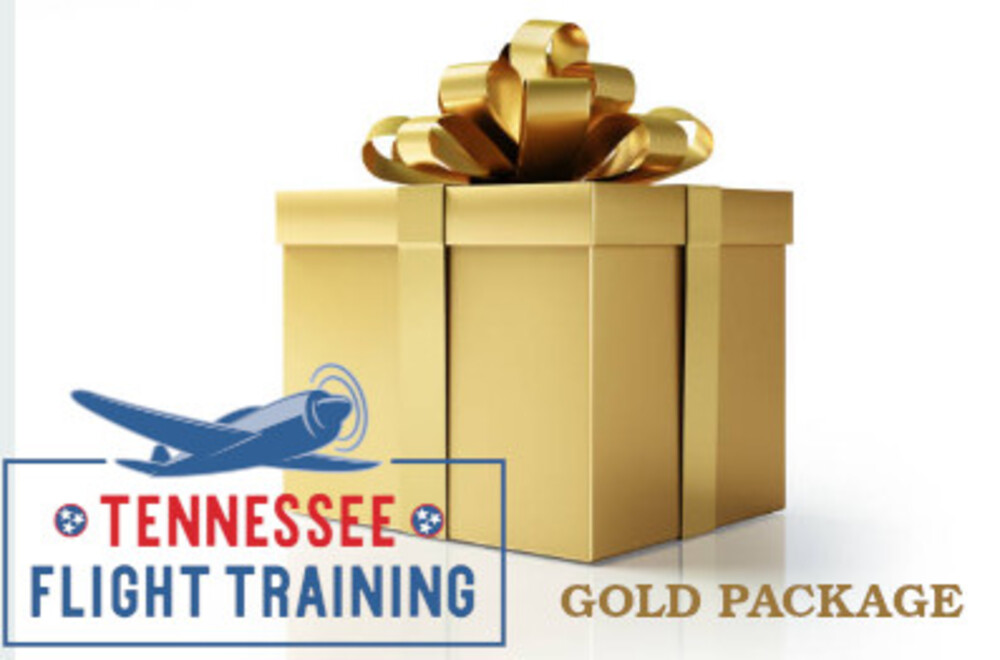 For the pilot that needs a little more as a gift. Up to $1000.00 in credit at Tennessee Flight Training. Credit may be used for required registration fees, flight, ground or simulator instruction, books or any services as provided by Tennessee Flight Training. NOTE: Credit is non-refundable as has no cash value.
Once you purchase this GOLD package, a gift certificate will be available for immediate download. This certificate can be scheduled at any available time during normal business hours, is non-refundable and has a SIX MONTHS (180 days) expiration.
This gift certificate may be used at any of TFT's locations including Nashville International Airport (BNA)
In accordance with the rules of the Transportation Security Administration and the Department of Homeland Security, all students and pilots are required to undergo registration.
Item #: TFT_GOLD
Tennessee Flight Training GOLD package
Price:
$1,000.00
Back